Online Music Lessons Live, interactive lessons with local teachers using video technology!
Our private and group music lesson programs provide students of all ages a way to keep learning in the safety of your own home.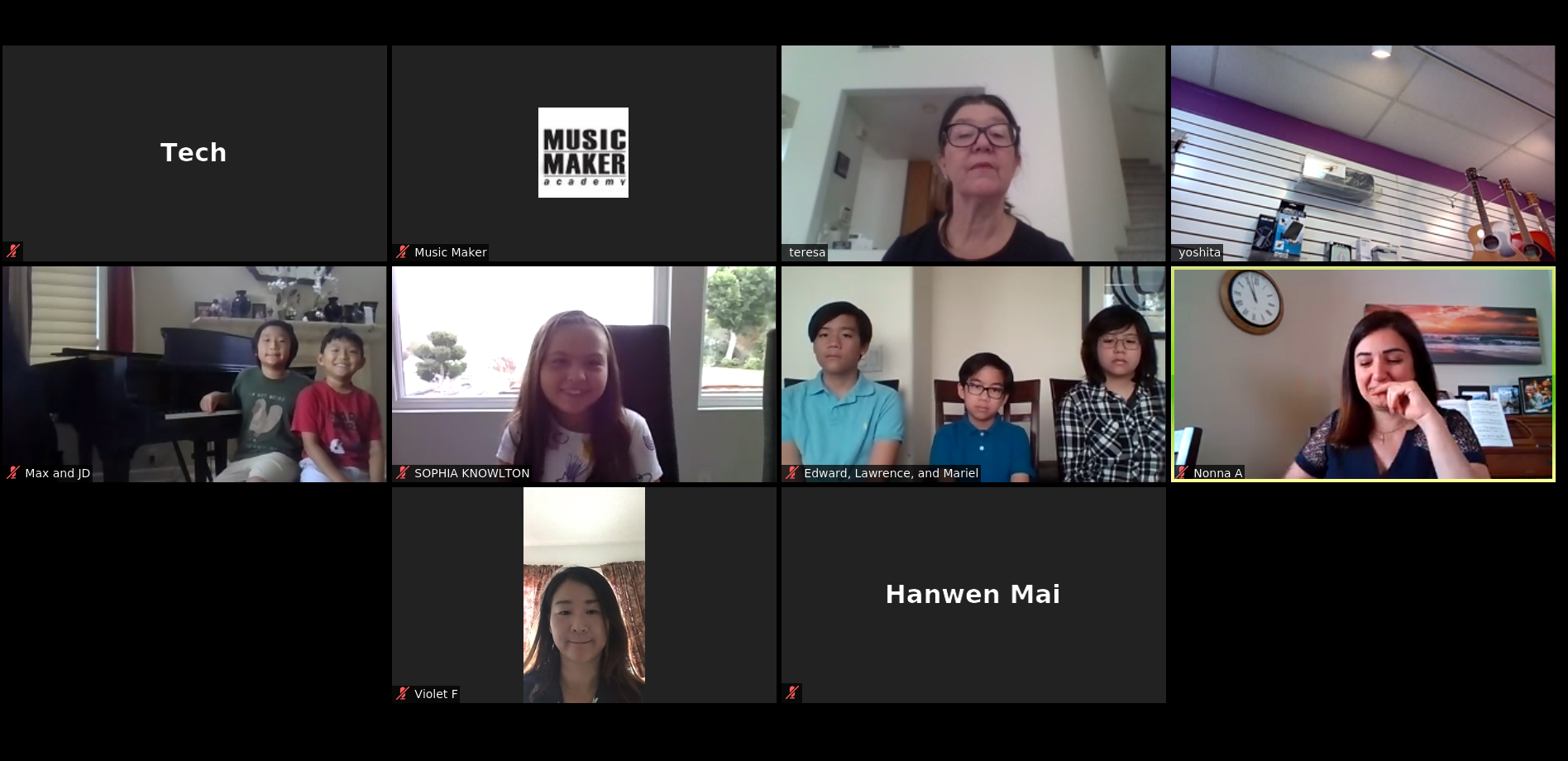 Stay Occupied, Stay Engaged, and Stay Social with our Online Music Lessons. This Online program can be converted to Onsite Program, at the right time.
Online classes are conducted over an audio-visual conferencing tool, Zoom or other similar program. It allows for live instructions and as much instructor-student interaction as possible. At a scheduled time student(s) and teachers will meet in the meeting room liv
Call 714-974-0830
FQA:
Q. What is Zoom?
A. Zoom is an online audio-visual conferencing tool/program that allows people to call each other and host virtual meetings or classes via internet. Other tools include: Google Meet, Microsoft Team, or Slack

Q. Do I need my own Zoom account to take a remote class?
A. No, you do not need your own Zoom account in order to join a Zoom classroom. You only need the Zoom meeting room link provided by the host, which in this case will be your instructor.

Q. How do I join a Zoom classroom meeting?
A. You can join a Zoom meeting by clicking on the meeting room link emailed to you by MusicMaker admin team. When you click on the link, you will then be prompted to either install Zoom software or open a Zoom meeting file. Once you have completed this step, you will be prompted to join the meeting room. Click "Join" and then click the "Join Audio by Computer'' button to have Zoom use the default audio/video devices currently connected to your computer You should now be able to access the meeting room.

Q. When will I get my Zoom link for the class?
A. Music Maker will email the Zoom meeting room link to the email address on file approximately 24 hours before the class begins. If you register after this point, the instructor send you a link on the first day of class.

Q. Can I attend a remote class if I don't have a camera, or don't feel comfortable being on camera?
A. In many cases, cameras are encouraged, but not required for our classes• However, you might find that having a camera is important during interaction with your teachers

Q. I still have questions about remote classes and/or using zoom• Who should I contact?
If you have any follow-up questions, contact Music Maker, This email address is being protected from spambots. You need JavaScript enabled to view it., or call 714-974-0830