Joe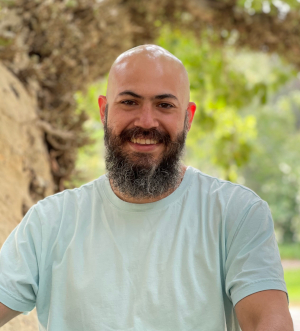 Joe has been a local SoCal musician for most of his life. Beginning with violin at age 8, he quickly moved through learning basics in elementary school and realized music was his passion. At age 9, he picked up the saxophone and found a love of jazz, swing, and blues and joined elementary band. He soon became enamored and sought out private tutors to teach him further. 
An early student of Music Maker himself, he learned about classical and orchestral music and became thrilled with learning to read music.  At Esperanza High School, Joe auditioned for and was selected for the Jazz Ensemble I, and also was selected to be a part of the Southern California Band and Orchestra Association Jazz and Wind Ensembles, winning 1st in many competitive jazz festivals, including the renowned Reno Jazz Festival. 
In the midst of playing saxophone for these groups, at age 12 Joe picked up his main instrument: guitar. With most of the knowledge of music he had been taught, Joe sought out a teacher, but after a few years quickly grew to be mostly self taught, developing skills for rock, metal, classical, folk, and blues. He began a jazz combo as a guitarist that competed in the Reno Jazz Festival, and received a Steamer's Friends of Jazz Scholarship for his performance at the Steamer's Club in Fullerton his senior year of high school.
After high school, Joe settled in Fullerton College to go into exploring all his passions, including art and writing. Finding it easy to continue teaching while finishing his schooling, Joe thrives in his SoCal home base where he teaches, performs, and lives with his fiancée Elise and dog Ziggy.